Treasure Mountain Festival is hosting the annual Youth Heritage Pageant 
Friday, Sept. 17, at 3 p.m. on the Main Stage.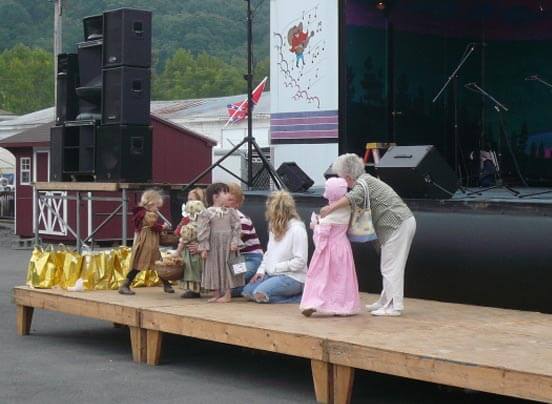 Categories
Baby Miss Heritage – 18 months to 3 years old
Tiny Miss Heritage – 4 to 5 year olds
Little Miss Heritage – 6 to 8 year olds
Young Miss Heritage – 9 to 12 year olds
All young ladies between the ages of 18 months to 12 years are eligible to enter one of five categories. The first category will be Tiny Baby Miss, ages 18 months (by Sept. 1) to two years. The second category is Baby Miss Heritage, three years of age. The third, Tiny Miss Heritage, will be four years to five years. The fourth, Little Miss Heritage, will be six years to eight years, and the fifth category, Young Miss Heritage, will be from nine years to 12 years.
All contestants will be required to dress in an appropriate heritage costume. Pageant attire will not be accepted. First, second and third place winners will be awarded a trophy with second and third runners-up receiving a trophy. All contestants must have their applications turned in by Sept.6 Each entrant will receive a participant ribbon.
The contestants participating in Tiny Baby Miss, Baby Miss and Tiny Miss must report to the stage to check in at 2:30 p.m. on Friday, Sept. 20th. Contestants participating in the Little Miss and Young Miss must report at 2:45 p.m. The winning contestants should be available to ride in the TMF parade on Saturday, Sept. 18 on the Youth Heritage float.
SUPPORT OUR CORPORATE SPONSORS