Come see for yourself how wonderful the treasures of the past really worked.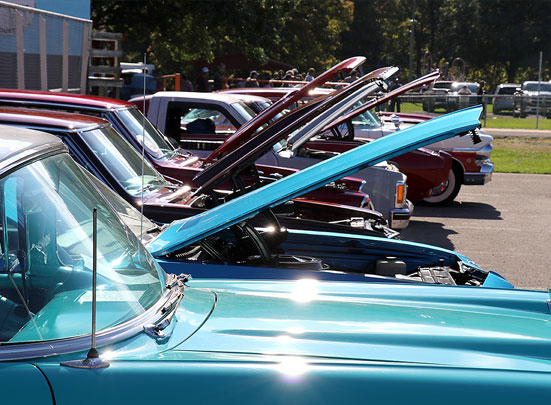 For the previous 24 years, the powerhouse behind the Antique Car, Truck,
Tractor and Engine Show has been Buster Waybright. In honor of all the work
he has done in building up this show to what it is today, this event will be named
from this point forward as The Buster Waybright Antique Car, Truck, Tractor &
Engine Show.

Buster is retiring this year; however, we are willing to bet that you may catch
a glimpse of him at the Pendleton Senior and Family Services parking lot on
Saturday, September 21 where the show is held. Lori Smith has graciously
agreed to "step into his shoes." The free registration will begin at 8:00 a.m.
The first 100 to register will receive a plaque from Pendleton Community Bank,
our proud sponsor for many years.

There is no judging done at the show, only during the parade which begins at 3:00 p.m. If interested, contact Lori at (304) 668-3432.
SUPPORT OUR CORPORATE SPONSORS