Parade to Begin 3 p.m.On September 17th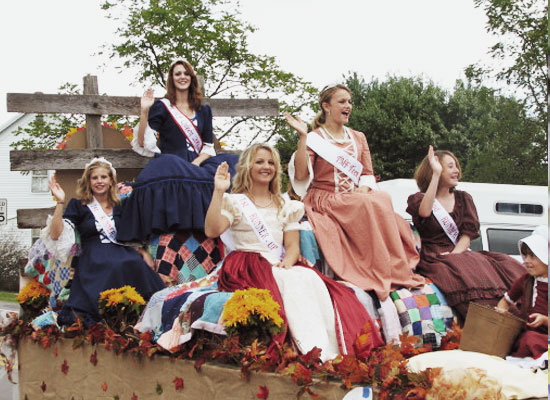 ­­Trophies will be given to first, second and third places in each category. Registration for the parade will begin at 1 p.m. and lineup will begin at 2:30 p.m. at Franklin Pike Road just above T&K Markets Shopping Plaza. 
Parade participants are reminded to check in with the parade registration booth as soon as they arrive for line up information, and to check with the Festival Headquarters trailer after the parade to pick up any trophy they might have won.
For additional information see Rules and Registration.
Class I Floats
Class II High School Marching Bands
Class III Private Bands and Playing Groups
Class IV Performing Groups (Twirlers, Dance Troops)
Class V Individuals Walking
Class VI Walking Groups
Class VII Groups Riding
Class VIII Queens & Attendants
Class IX Antique Tractors
Class X Antique Cars (Original)
Class XI Antique Trucks (Original)
Class XII Horse Teams
Class XIII Horses
Class XIV Antique Fire Trucks
SUPPORT OUR CORPORATE SPONSORS